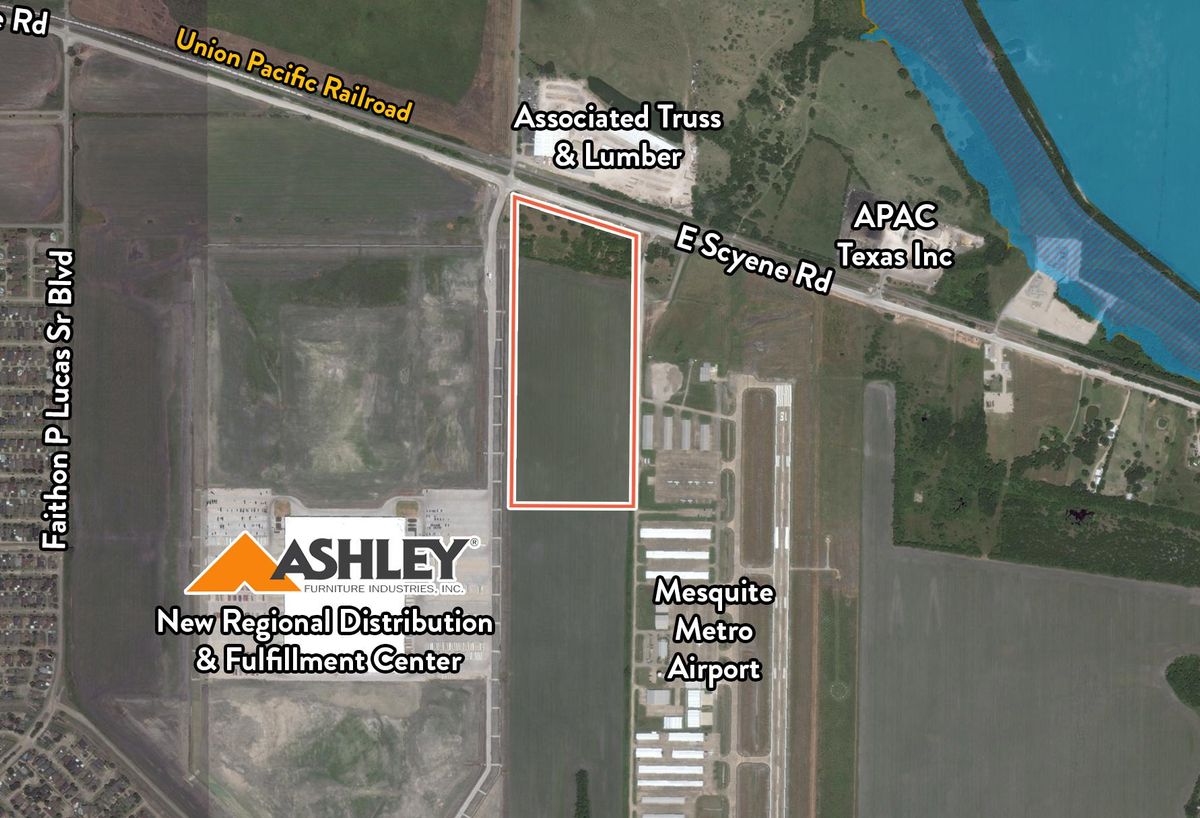 07 Aug

Haverwood Snaps Up 40 Acres In Mesquite For Future Industrial Infill




The Dallas-Fort Worth industrial market continues to see large-scale acquisitions, as the coronavirus pandemic highlights the area's ongoing transformation into a logistics hub for e-commerce last-mile services. 
Courtesy of Younger Partners
Haverwood Investments acquires 40 acres of land in Mesquite for future industrial infill development.
As part of that trend, Haverwood Investments has acquired two tracts of land in Mesquite for future industrial development from separate sellers, Velvet Tooman Carroll and Susan Hudson Ellis. The undeveloped tracts, located at 1262 and 4180 East Scyene Road, will be marketed as one contiguous site for industrial infill development.
"The individual parcels would be difficult to develop independently, but by combining the two, Haverwood Investments now holds 39 contiguous acres in one of the few remaining industrial infill locations," Younger Partners' John St. Clair said in a statement.
St. Clair, along with Younger Partners' Jack Gail, represented Haverwood Investments during the sale, while Velvet Tooman Carroll relied on Cushman & Wakefield's Stuart Smith and Susan Hudson Ellis leaned on Coldwell Banker Residential's Claire Hill.
Even though DFW industrial real estate took some minor hits at the start of the coronavirus outbreak, the local industrial market still absorbed 2M SF in the second quarter, bringing total 2020 absorption through July to 8.2M SF, an amount that is just short of the 8.7M SF recorded a year earlier, CBRE said in a recent report.
In fact, new projects keep breaking ground across North Texas, with a 556-acre industrial park launching in South Fort Worth this summer and a major groundbreaking in McKinney on a speculative industrial development. 
VanTrust Real Estate most recently announced plans for a 1M SF industrial building in South Dallas. 
Contact Kerri Panchuk at [email protected].