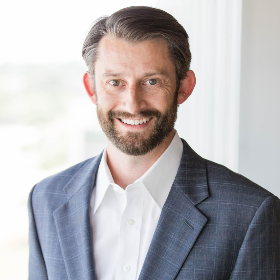 Tyler Joined Rob Riner Companies in 2019. Prior to joining RRC, Tyler worked as a commercial real estate broker beginning his real estate journey in 2009 at Lee and Associates. While at Lee, he was a member of the leasing team that handled project leasing for one of Fort Worth's largest Industrial Parks, Riverbend Properties totaling +/- 1.5 million square feet. His day-to-day tasks included negotiating new leases, marketing vacant space, overseeing construction of Tenant finish out and negotiating all renewals.
In 2012 Tyler joined a boutique commercial real estate firm based in Fort Worth, HGC Commercial. While at HGC, he gained valuable experience negotiating everything from acquisitions/dispositions to new leases for Landlord rep and Tenant Rep in every product type and in every asset class.
In 2015 Tyler joined the Team at SCC development. While at SCC Development he continued his broker services and expanded into the ownership side while working on redevelopment and repositioning of office and industrial assets.
Tyler went to Texas Tech University and graduated from Texas Wesleyan with bachelor's degree in General Business.